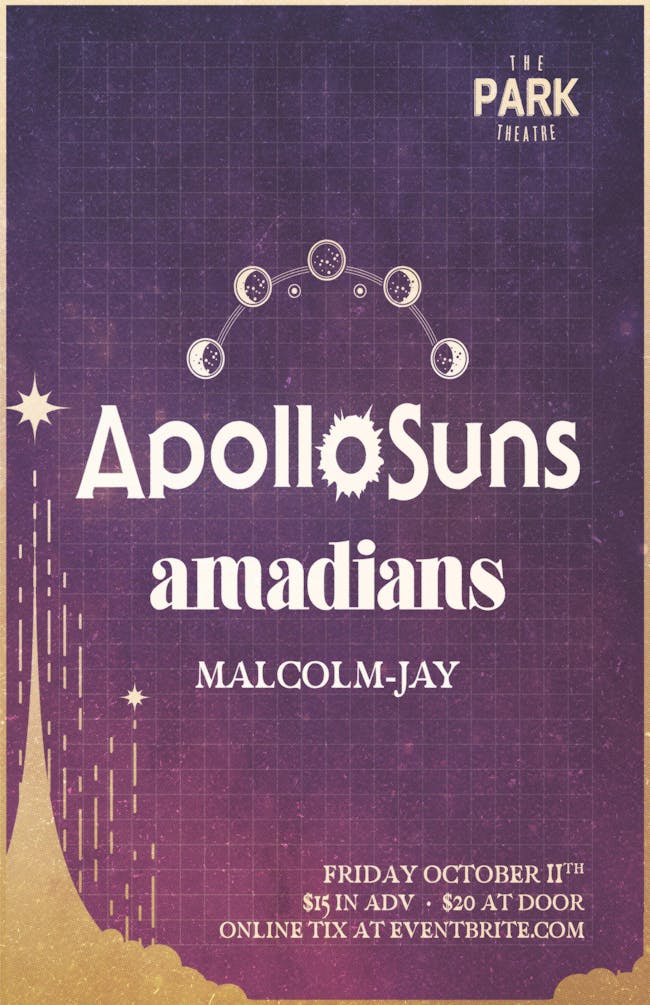 w/ Amadians and Malcom-Jay
Apollo Suns
Amadians, Malcom Jay
A cool fusion of funk instrumental, jazz and rock.
the Park Theatre Presents
Apollo Suns
w/ Amadians and Malcom-Jay
Friday, October 11th
Doors 8 pm | Show 9pm
Apollo Suns - Born from the fusing of four uniquely talented Winnipeg, Canada based musicians, Apollo Suns have created a refreshing and innovative sound combining instrumental, rock, jazz and experimental music.
Apollo Suns began in 2015 by Ed Durocher (guitar) and Dave Guenette's (bass) and they soon after picked up Ethan McKibben (drums) and Chad Braun(keyboards). Trumpet player, Phil Collins, and percussionist, Paul Klassen, often accompany their live shows.
Apollo Suns constantly challenge themselves in their writing by constructing jazz influenced songs with the end goal of maintaining an overall accessible and catchy track for listeners of all kinds.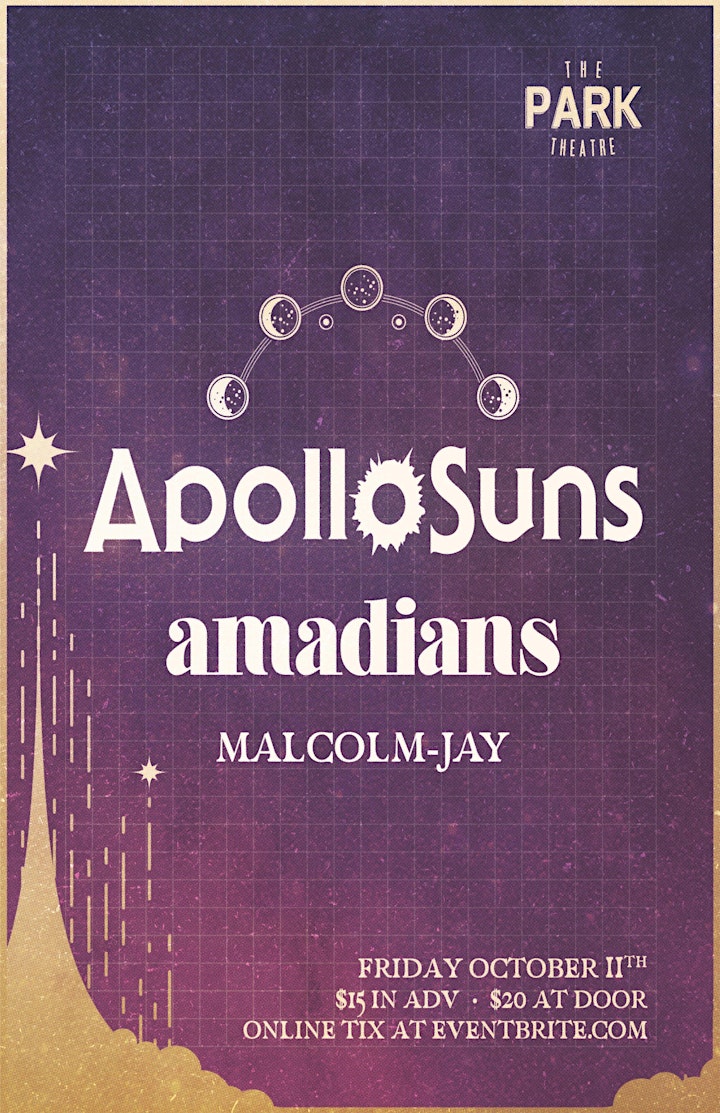 Venue Information:
The Park Theatre
698 Osborne Street
Winnipeg, MB, R3L 2B9