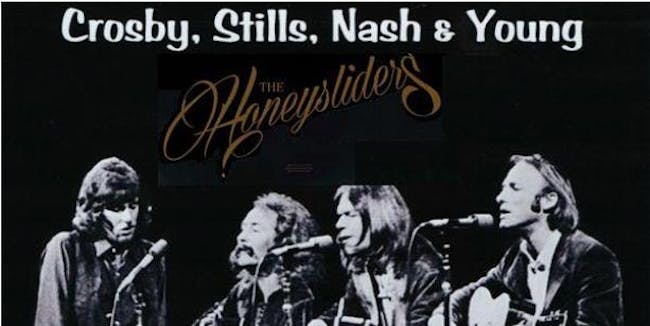 Experience the legacy of the Super Group that started them all presented by the Honeysliders and the Park Theatre
Friday, September 18th, 2020
The Park Theatre Presents
The Honeysliders as
The Legendary Supergroup
Crosby, Stills, Nash & Young
Doors 8 pm | Music 9 pm
Tickets $20 plus fees adv
CROSBY STILLS NASH YOUNG
CSNY tapped the roots of rock-n-roll and germinated a songbook of genres that define contemporary music as we know it. Pioneering the concept of 'supergroup', they combined experience and technique that elevated singer-songwriting to a level that modern-day musicians can only aspire to. Ask any seasoned player who their influences are, and you're sure to hear at least one of these icons on the list.
Craving something real, The Honeysliders take a step back to honour a bygone era of musicianship and pay tribute to their heroes. This all-star cast of Winnipeg's music scene MVP's isthe ultimate house band. Their diverse stylings and unmistakeable chemistry make every song feel like a prodigal return.
Guaranteed to be an evening filled with heart-swelling Déja-Vü…join us in an homage to the art of music and hometown pride because any member of this band can step forward and break your heart or blow your mind.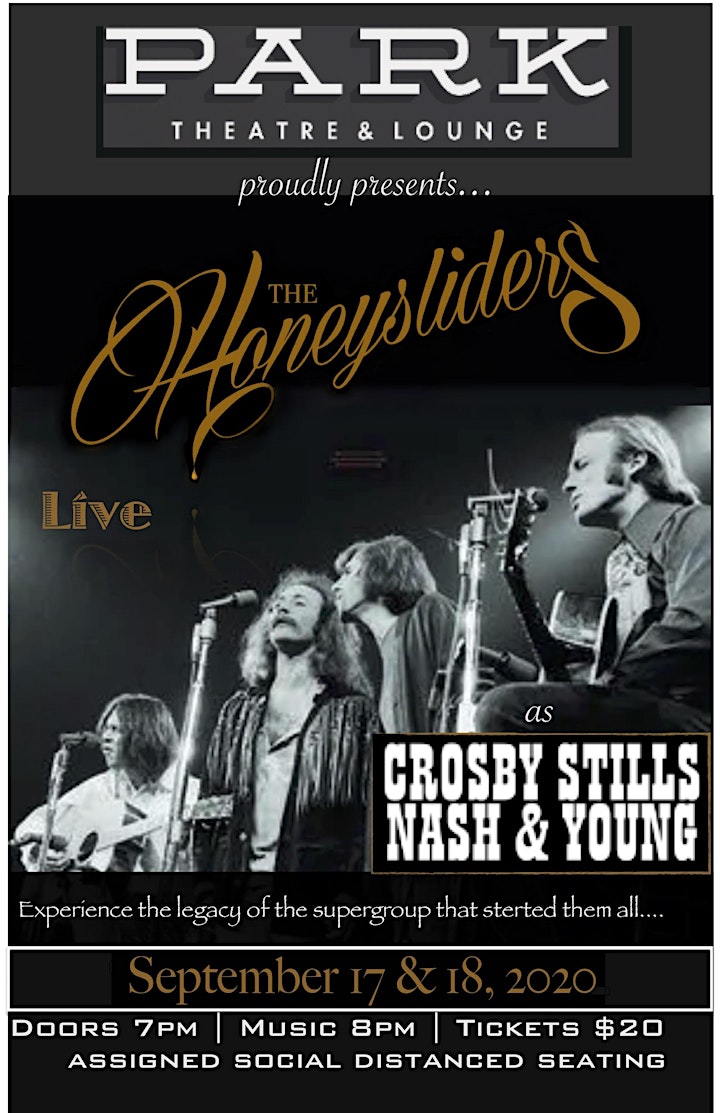 Venue Information:
The Park Theatre
698 Osborne Street
Winnipeg, MB, R3L 2B9