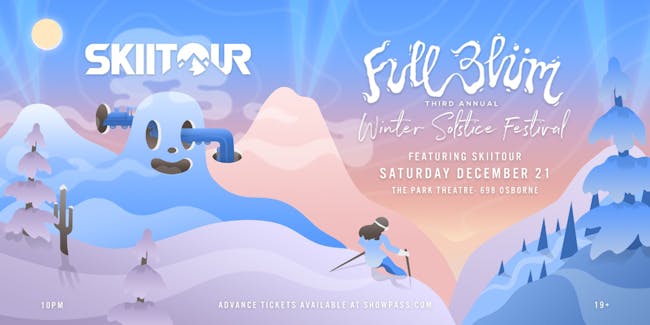 Spread Love - Be Kind and Polite - Dance - Make Friends - Stay Positive
SkiiTour
Jordan Voth, Marco Tummillo, Adrian Klassen
$25.00 - $45.00
Sales Ended
On ShowPass
Full Blüm Winter Solstice Festival with SkiiTour
Saturday, December 21st at The Park Theatre
10PM entry
19+ (Strictly enforced)
TICKETS
at www.showpass.com/fullblumwinter3
Early Bird $25 +fees
Advance $35 +fees
General $45 +fees
For tickets or online password contact your nearest Full Blüm Team Member
Our 3rd Annual Full Blüm Winter Solstice Festival featuring SkiiTour is just around the corner and just in time to celebrate the holidays!
Once again, we look forward to hosting the dynamic duo; SkiiTour. All the way from the West Coast Rocky Mountains, these guys bring a healthy dose of mountain magic music that makes for solid booty shakes, dance floor smiles and good clean fun. You can commonly find these guys playing pretty much everywhere across North America but more commonly you can catch their iconic Thursday set at Shambhala Music Festival.
When SkiiTour is town, you know the drill and the theme; RETRO SKII GEAR & GOGGLES
We also have some Winter Solstice celebration surprises that will leave you feeling full of magic and inspired!
As always the Full Blüm DJs will be opening up the show;
Jordan Voth
Marco Tummillo
Adrian Klassen
Please help each other follow our Full Blüm Community Culture at events;
- Spread Love
- Be Kind and Polite
- Dance
- Make Friends
- Stay Positive & Be Patient
- Respect Yourself, Others and The Venue
- Have Fun Responsibly & Indulge Consciously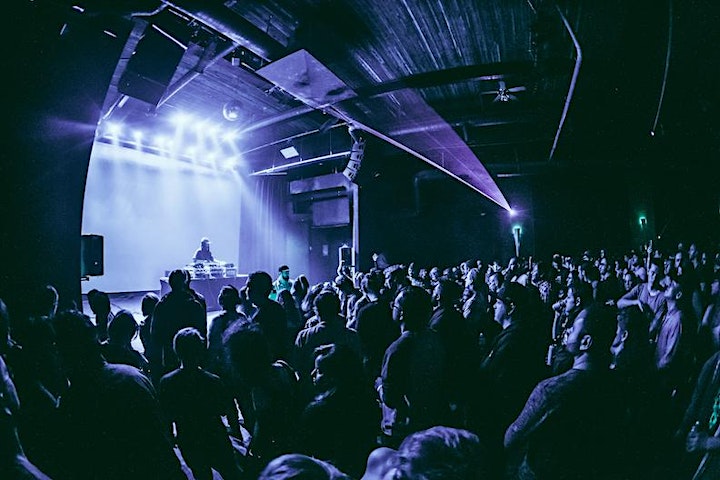 Venue Information:
The Park Theatre
698 Osborne Street
Winnipeg, MB, R3L 2B9