Presented by GTFO Winnipeg|MB
No Man's Land Film Festival
$20.00
Postponed
On Eventbrite
Join us for GTFO's third annual screening (FIRST ANNUAL in WINNIPEG) of the No Man's Land, an all-female adventure film festival.
**Delayed from May 10th - DUE TO COVID 19**
GTFO aims to bring together like-minded womxn and supporters of women in the outdoors to inspire confidence, gain capacity and create community through outdoor adventure.
Proceeds of ticket sales will be going directly back to funding more outdoor adventures for 2020—meaning right back to YOU!
Please join No Man's Land Film Festival in partnership with dear friends GTFO Adventure Club for another exciting evening of films.
Doors open at 6:00 p.m.
Films begin at 7:00.
Tickets are $20
~~~~~~~~~~~~~~~~~~~~~~~~~~~~~~~~~~~~~
GTFO Adventure Club is a women's group dedicated to building confidence, capacity and community through outdoor adventure. This event is open to all humans regardless of gender identity! Bring your boys, bring your family, and let's show them how we GTFO.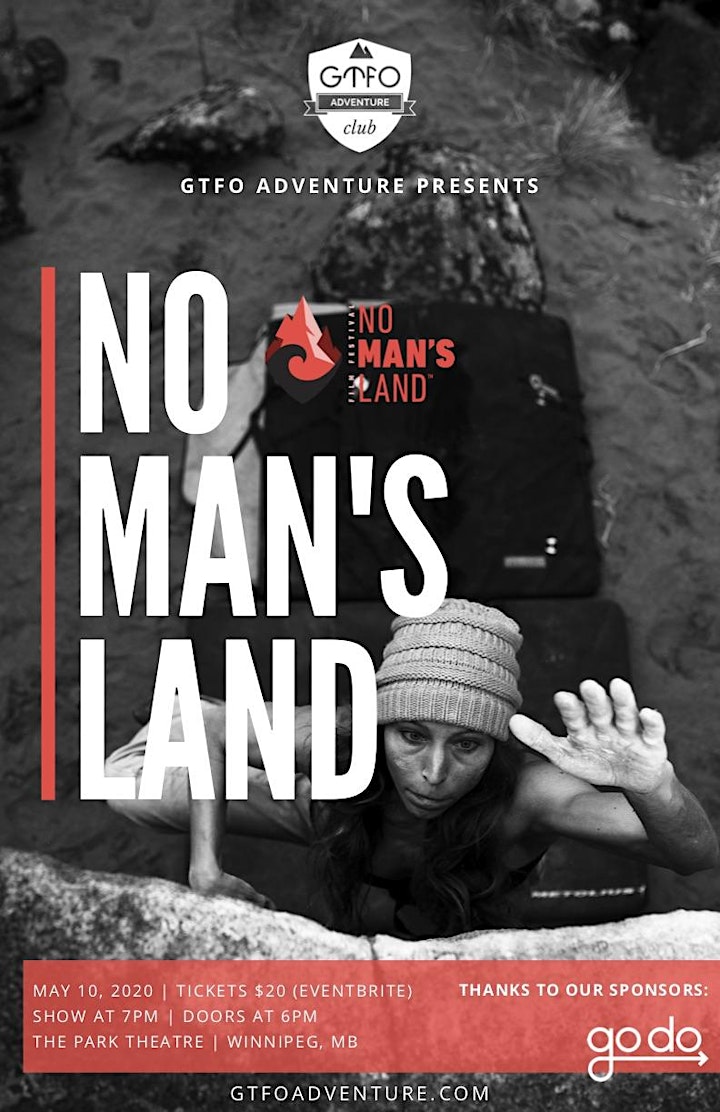 Venue Information:
The Park Theatre
698 Osborne Street
Winnipeg, MB, R3L 2B9