Presented by Now Country 107.4
Past The Perimeter is a Country/Rock band hailing from Stonewall, Manitoba. They have been performing together since 2008, but their musical history and friendships started much earlier in high school.
Past The Perimeter delivers a high energy distinctive rock style to their country sound, and an edge to their rock that makes people sit up and listen. This band has received excellent reviews wherever they have played, they are very dedicated and committed to providing a dynamic show.
Join them and their special guests, Katy Hurt and Emma Peterson
Friday, February 7th, 2020
Doors 7 pm | Show 8 pm
Tickets $20 in advance
Brought to you by Now Country, 107.4
http://www.pasttheperimeter.com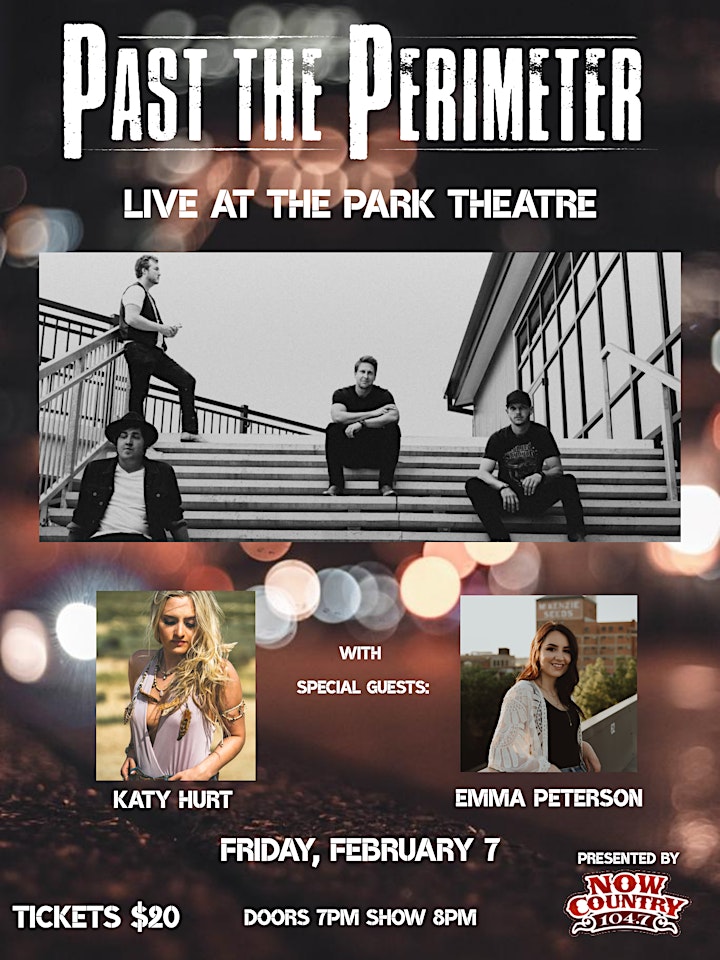 Venue Information:
The Park Theatre
698 Osborne Street
Winnipeg, MB, R3L 2B9