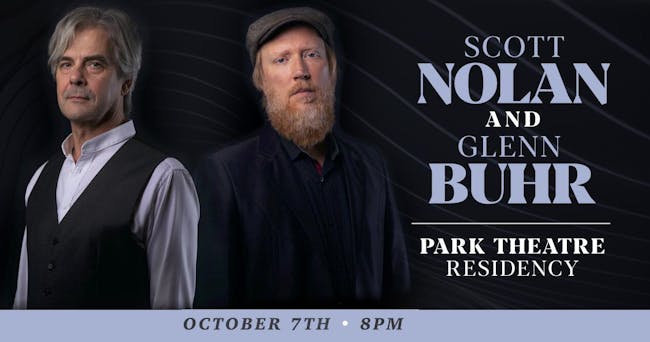 We bring the band down to the floor with you! a Complete 360-degree intimate show featuring one of Winnipeg's most talented storytellers.
Please join us for a premiere event: SCOTT NOLAN & GLENN BUHR with their new
5-piece band
Scott Nolan, guitar/piano/vocals
Glenn Buhr, keyboard/guitar/banjo/vocals
Paul Balcain, sax
Gilles Fournier, bass
Joanna Miller, drums/percussion/vocals
This is an exciting partnership, matching two of Winnipeg's most creative and successful musicians in a single show. This is a brand new genre of music, mixing Scott's deeply felt music and art with Glenn's creative arrangements and new compositions. Scott is one of Winnipeg's most outstanding artists, songwriters and story-tellers, and Glenn is an internationally acclaimed composer whose works are performed all over the world. (He's also the founder of the Winnipeg Symphony New Music Festival.)
The show will feature new music by both artists and also a bit of music by Tom Waits and Neil Young, who have had a big influence on Scott and Glenn. Special feature: the world premiere of Buhr's Rebels Blues, written specifically for this band.
It's a cabaret setting. We do away with the stage, and bring the band down to the floor, giving you a 360-degree intimate interactive show, with the audience surrounding the musicians on all sides. Some tables are even on the stage.
Bring a friend, or bring a loved one, it's going to be a special night.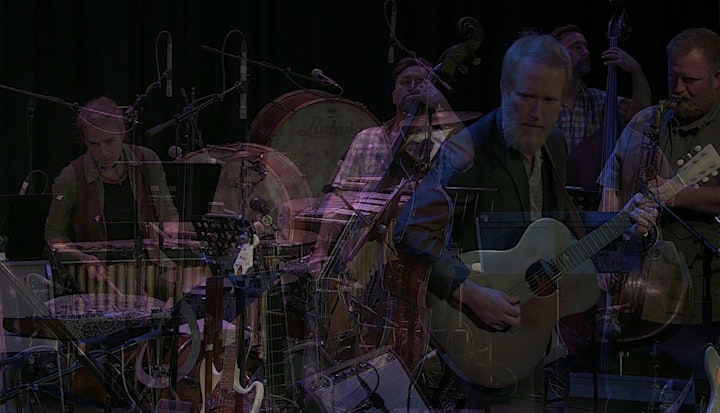 Venue Information:
The Park Theatre
698 Osborne Street
Winnipeg, MB, R3L 2B9