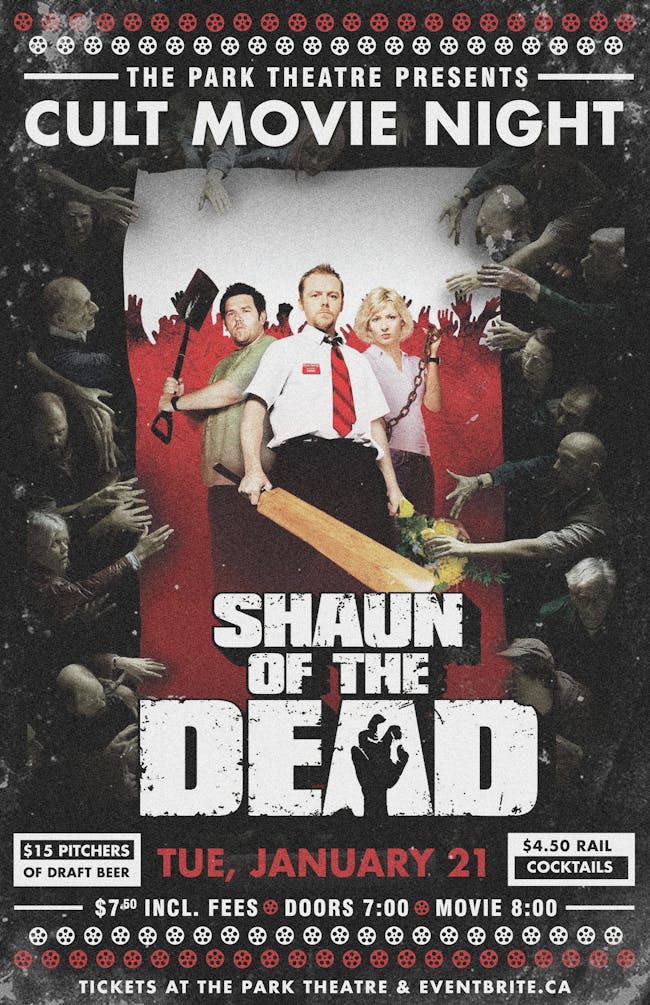 Presents Park Cult Movie Nights
Shaun of the Dead Movie Party
A BLOODY GOOD SPLAT-TACULAR.
When SHAUN OF THE DEAD came out 15 years ago, it was instantly recognizable as a cult classic in the making. With its hilariously quotable dialogue, gory action, and genuinely endearing characters, it has inspired a whole genre of ZomRomComs in the intervening years.
So to celebrate the film that launched Simon Pegg, Nick Frost, and Edgar Wright into superstardom, we're throwing a splat-tacular Movie Party. We'll provide you with your very own Shaun-esque name tag.
If you've ever wanted to completely lose yourself in a favourite movie, this series is for you.
At a park Cult Movie Night, you can cheer for your heroes, boo the bad guys, shout out your favourite lines, and even sing along with the songs - all in a theatre packed with fellow fans.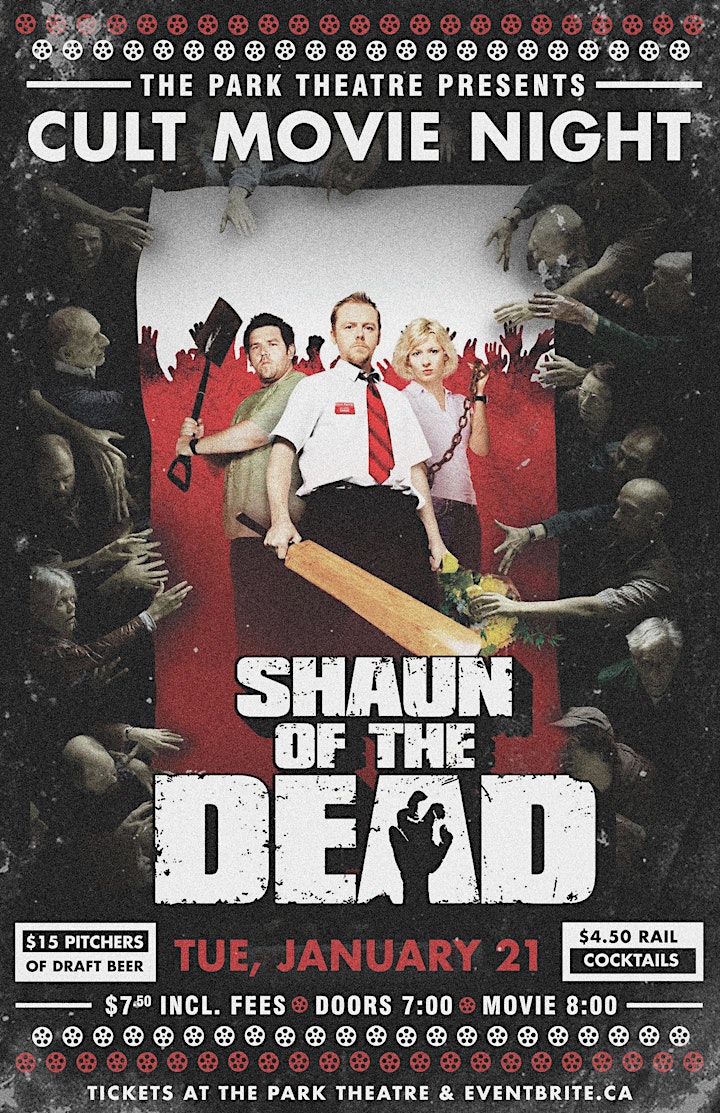 Venue Information:
The Park Theatre
698 Osborne Street
Winnipeg, MB, R3L 2B9